Stainless Steel Drum Mixer Fork Type Mixer
2021-05-02
Capacity:
Dough for 30-200kg, Flour for 20-125kg
Machine Size:
1410*1420*1875mm
Transport Package:
Wooden Case
Specification:
CE, ISO9001
1.
Manual Brake
2.Three Fork Arm
3.Two Speed Automatic Optional
4.Stainless Steel/Aluminum Bowl
5.Reverse Rotation Optional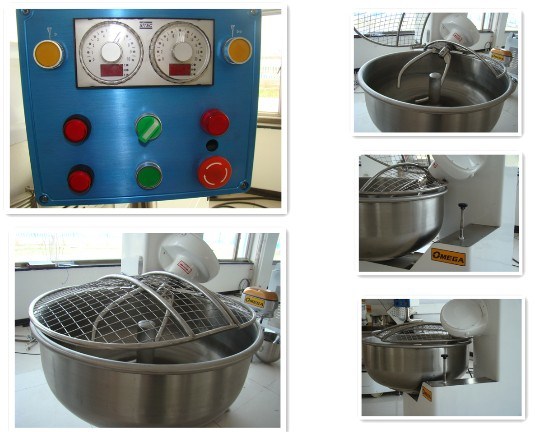 The cast iron structure, the oil bathed gearing, the stainless steel bowl 
and tool are the features that have led to its success.
Suitable for any type of doughs, its special quality is that it does not heat the dough at all.
The fork mixers from the BERTRAND-PUMA range, 
for braked or motor driven bowls,  are designed for mixing traditional bread, speciality bread, 
croissants, brioches and pizza dough.
Using a fork mixer guarantees an even mix and good oxygenation of all types of dough.
Manual control : mechanical timer, manual change from 1st to 2nd speed setting, cut-out at end of each cycle.
Automatic control : electronic timer, automatic change from 1st to 2nd speed setting, 
mixing and kneading time programmes, cut
out at end of each cycle, cycle memory.
The feet lift the frame from the floor, making cleaning easy in compliance with hygiene regulations
The mixers are delivered assembled, ready for connection.The frame can also be dismantled if access is restricted.
Our packing and sending:


If need the vedio of our  machine working, pls contact me!!!
Dough Capacity
·F
MF130    286 lb (130kg)
·F

MF160    353 lb ( 160kg)           
·F
MF200   441 lb (200kg)      
·F

MF250     551 lb (250kg)           
·F
MF300   661 lb (300kg)  
If you are a bakery or start a new bakery , choose me!!!!
If you are a food factory, choose me!!!!
If you are a foreign trade corporation or agancy and dealer, choose me !!!!
If you are the same manufacture,
also choose 
me
!!!!
If you are a small customer, is 
also 
very welcome !!!!
Our company display:
We are a 
one of the largest 
professional 
baking machinery more than 30 experience in china 
and 
possess standard manufacturing workshop, advanced fabrication process and equipment, 
strong technical power, scientific management, and strict quality requirement.
Our bakery machinery includes:  Bake rack ovens, Spiral mixers, Convection ovens, Deck ovens, 
Tunnel oven, Proofer, Dough dividers, Planetary mixers, Dough sheeters, Bread slicers,Bread moulders, 
Water chillers, Bread production line, and machine parts, and so on.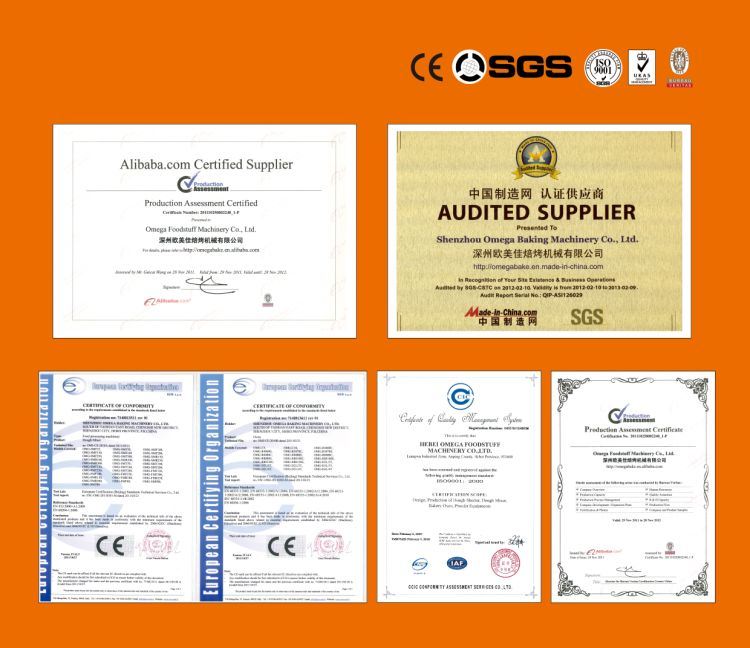 Why so many clients choose us:
1) We are a factory specializing in manufactring food machineries
 more than 30 experience
, 
can offer products of 
reliable 
quality and competitive price.
 To promote our cooperation and we will try our best to do for you. 
You can use the better price to buy the better quanlity products from our company compare with other company.
2) Over 98% of our products are exported to oversea markets; 
the high quanlity of our products is the reason of 
we have a good market in the world. 
we can 
also 
make the designs as your demand and requirements.
3) OEM and ODM service Available, as we have strong R&D team.
4) One year  warranty. Lifetime technical support.
5) One-stop service.
 We will provide the best service here.
If you are interested in our products or if you have special requirements
, 
welcome to 
Contact Us With Any Enquiries! 
Pls Feel free you may also come to visit and inspect our factory. So welcome here!
Thank you! 
Mode
FMF130
FMF160
FMF200
 
FMF250
Flour capacity(kg)
15-80
18-100
20-125
 0-160
Water capacity(kg)
10-50
12-60
15-75
 15-90
Dough capacity(kg)
25-130
25-160
30-200
 35-250
Bowl capacity(L)
170
230
 360
 420
Dimension(cm)
125*117*172
134*124*184
142*141*188
145*145*198 
Weight(kg)
550
690
850
 1050
Power (kw)
4 
5 
6 
 7kw
concrete mixer is a small concrete mixer, the machine can be stirred plastic and hard concrete.concrete mixer machine price list in sri lanka has the advantages of novel structure, reliable performance, high productivity, good mixing quality, light weight, beautiful appearance, easy operation and maintenance, etc.jzc350 with lift concrete mixer is a kind of advanced small-scale concrete mixer.
Portable Concrete Mixer Machine
,
Diesel Engine Concrete Drum Mixer
,
Automatic Drum Mixer
,
Lifting Hopper Drum Mixer
Deke Plastics Machinery Co., Ltd. http://www.sdstabilizedsoilmixingplant.com